OVERVIEW:
OKBRAND Max-Tight Square Knot Field Fence – Crafted with the innovative Max-Tight Square Knot, this fencing comes in an array of heights and styles to suit your needs. Featuring a graduated spacing, starting with small openings at the bottom, ensures protection against small animals' entry. The Max-Tight Knot grants superior vertical strength, withstanding impact from large animals while remaining flexible enough for installation on uneven terrain. Our field fence features diverse spacing configurations, making it the perfect fencing solution for your property.
As with all OKBRAND Max-Tight products, our field fence has the added benefit of our unique "Versi-Tail" feature. This feature allows for easier installation by adding an 8" tail at the beginning of each roll and an 8" tail at each end. This feature eliminates the need to remove cross-wire staples to allow enough wire to tie corners or splice rolls.
OKBRAND Premium Max-Tight Square Knot Field Fence is available in Class I or Class III Zinc Coating.
SPECIFICATIONS:
MAX-TIGHT FIELD FENCE – CLASS I OR CLASS III ZINC COATING
ITEM #
PRODUCT
NO. HORIZ. WIRES
FENCE HEIGHT
STAY OPENING
FILLER WIRE GAUGE
TOP & BOTTOM WIRE GAUGE
ROLL LENGTH
APPROX. WEIGHT LBS.
ROLLS PER PALLET
TAG COLOR
0237-0
832-6-12.5
8
32"
6"
12.5
10
330'
143 lbs.
8
0236-0
939-6-12.5
9
39"
6"
12.5
10
330'
163 lbs.
8
0235-0
1047-6-12.5
10
47"
6"
12.5
10
330'
182 lbs.
8
0234-9
1472-6-12.5
14
72"
6"
12.5
10
330'
261 lbs.
8
MAX-TIGHT FIELD FENCE – COASTAL CLASS III
ITEM #
PRODUCT
NO. HORIZ. WIRES
FENCE HEIGHT
STAY OPENING
FILLER WIRE GAUGE
TOP & BOTTOM WIRE GAUGE
ROLL LENGTH
APPROX. WEIGHT LBS.
ROLLS PER PALLET
TAG COLOR
0235-5
1047-6-13
10
47"
6"
13
11
330'
146 lbs.
8
RECOMMENDED FOR: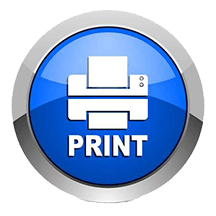 MAX TIGHT FIELD FENCE CUT SHEET
IMAGE GALLERY: